Party Bus Houston is one of the most trusted transportation companies in Texas. We have been providing transportation services in Houston, Dallas and San Antonio for many years. Our charter bus rentals provide you with flexibility to customize your travel experience. We offer different types of vehicles for all kinds of events such as wedding shuttles, sports team shuttles, school field trips and corporate travel services. You can book our shuttle services online without any hassle which includes door-to-door service from anywhere within municipal limits of Houston TX.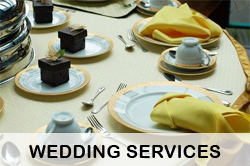 Houston Party Bus service is the best option for your Wedding and Prom transportation needs. Choosing the right transportation is a crucial factor while organizing events such as weddings and proms.
The ride to chapel, to reception, and to the airport for honeymoon getaway are areas that need special attention while arranging transportation. Houston Party bus rentals are ideal for wedding and proms transportation of guests.
Wedding transportation can be made creative and original based on interest of the couples to make it so special. If the ceremony is theme based, the right party bus must be arranged in consultation with the event manager and transport company.
We are also your official 2017 Superbowl Limo Service!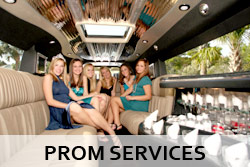 Party bus rentals Houston offer the best services for planning your wedding and proms transportation in a professional way. You can book for the right Houston Party Bus for your wedding and proms transportation based on number of guests, location of venue, service requirements and budget.
Amazingly, our party bus services are very affordable and you can choose the right kind of bus from a reputed Party Bus company. The low cost wedding party bus available today is versatile for transporting guests in style.

Renting a Party Bus in Houston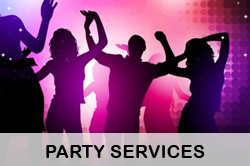 When your guests visit Houston , TX, the best option for airport transportation is by Party Bus Houston. When you travel abroad, unless you have proper transport arrangements for airport pick up and drop off, you are likely to face problems to handle heavy luggage and exploitation from unscrupulous people. You can overcome such problems by availing chauffeur driven limousines or bus operated by reputed companies.
Houston George Bush Intercontinental Airport, is one of the busiest airports in USA. Transportation to the airport and from airport to your hotel or home is a major operation that should be handled meticulously.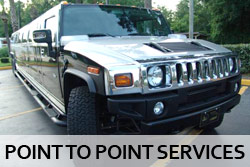 The Houston party bus is an excellent means of airport transportation which relieves you from stress. The Houston Texas Party Bus service offers the best vehicle with experienced chauffeur who is familiar with the route and other transportation norms to make your trip comfortable.
Houston Texas Party Bus Rental services are renowned for their reliability. They enable you to reach your destination relaxed. The TX are versatile as they are spacious to accommodate your guests and luggage.
Besides, you are free to attend to your personal work like making phone calls, discussion etc during your trip to the airport.
Charter Bus Houston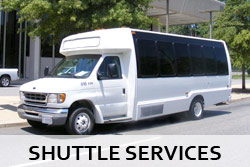 The limo bus rental can arrange the best vehicle for any occasion based on your specifications. You can accommodate a large number of guests for any event in the Limo Buses in Houston which are custom built for your special occasions such as wedding and proms. Prom is a formal dance program of high school students typically held near the end of senior year. It is a major event among high school students and the Prom Party Bus in Houston is ideal for transporting participants for this memorable event.
The service offered by Houston Texas Party Bus Rental in most cases include free flowers, wine and banners to make the occasion grand. Moreover the prices are affordable to rent a party bus in Houston.
The Houston Texas Party Bus is versatile to meet the transportation need any event that deserves pomp and gaiety. Enjoy the luxury of these custom- made vehicles with full luxury features to make your trip an exciting experience. Travel by Houston Party Bus and celebrate your event in Houston, Texas.
Cheap Limo Service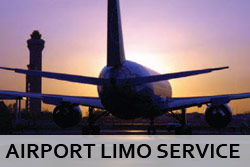 Houston TX, the largest city in Texas and the fourth largest in USA is the center of learning, manufacturing, oil and space exploration. The Johnson Space Center is a major attraction that you must visit. You should plan to spend the best part of the day here because there is so much to see and do. You can take a tram ride and explore the working areas like training or mission control and space museums.
A vacation in Houston isn't complete unless you make time to visit Allen's Landing, 77002 often described as "Houston's heart" which defines the city where August and John Allen landed prior to claiming Houston. Visit the George Ranch Historical Park, a living history museum that can expose you to the lifestyles of the early Texans. The Stewart Beach in Galveston island 77550 on the Gulf Coast is an amenities-rich beach park for family entertainment.
Enjoy with guests the best concerts by Pretty Lights at Bayou Music Center and Frank Turner at Fitzgerald's. "Vic and Anthony's Steakhouse" is a top rated restaurant that is located downtown. It is always full of people ready to order some great type of meat. The wine list is extensive. It has a piano lounge and nice dining room to enthrall guests. There is nothing like unwinding at the Drink Houston 77055 after a tiring day visiting attractions.
Campus Shuttle Bus Rental
Rent a Campus Shuttle Bus in Houston Texas to transport your passengers around the city. Party Bus Houston has an extensive selection of premium vehicles at affordable prices, so you can choose the right vehicle for you! Our shuttle buses are perfect for large groups and corporate events because they offer plenty of space and comfort. Contact our team today to learn more about campus shuttle bus rentals in Houston Texas!
Sports Team Transportation
For sports players, coaches and staff, getting to and from the airport to a game is a vital part of team transportation. This can be achieved in one of two ways: chartering a bus or renting a bus. Sports teams also need transportation for their fans. Fans who attend games not only want to have fun but they are also looking to get home safely after the game ends. That's why Party Bus Houston offers several options for sports team transportation.
Bus Rental for Religious Groups
Religious groups are often in need of transportation for their events. We have the right vehicle for your religious group, whether you need a bus rental or limousine rentals. With Party Bus Houston, you can relax and enjoy the drive while we take care of all the details. Our religious bus rentals are perfect if your group is going to be traveling over long distances and needs something comfortable but with roomy seating. Our buses also come equipped with professional audio equipment that can play songs or videos on demand, so if you want to bring along entertainment like movies or music videos we'll make sure it works perfectly before leaving the lot!
Company Travel
We understand that your employees are an important part of your business. That's why Party Bus Houston provides group transportation services and limousine rentals to help you take care of them on the road. Our executive luxury vehicles come equipped with everything they need, including Wi-Fi, charging stations, and a full bar stocked with drinks, so there's no reason for them to be bored during their ride!
Off-Site Parking Shuttles for Companies
We offer a variety of shuttle services including off-site parking shuttles, company parking shuttles and airport transportation. Our fleet of vehicles will accommodate groups ranging from 15 to 150+ people. Our Houston Party Bus Company offers the following shuttle services: Off-Site Parking Shuttles (for companies) – We provide transportation between your company's office or event site and its own designated parking lot or garage. Company Parking Lot/Garage Shuttle (for employees) – If your company has its own lot or garage on-site for employee use only, we can help with transportation for your employees as well as visitors who are driving to work at your location. Airport Transportation – We provide door-to-door service from any location in Houston TX to Hobby Airport (HOU), George Bush Intercontinental Airport (IAH), William P Hobby Airports (HOU), Austin Bergstrom International Airport(AUS), Dallas Love Field(DAL) & other smaller regional airports such as Corpus Christi International Airport(CRP).
Shuttle Services for Employees
Party Bus Houston employee shuttle services are a great way to enjoy the benefits of a private vehicle without the price tag. Whether you're looking for a ride to or from your hotel, airport, or any other location in Houston, our employees can help get you there safely and in comfort.
Employee Shuttle Services
Employee shuttle bus rentals can be a great way to transport your employees and visitors. Our employee shuttle bus rentals are perfect for any business that needs to get around town on a regular basis. We offer one-way and round trip employee shuttle bus rentals, as well as hourly rates, so you can choose exactly what you need based on your needs at the time.For more information about our employee shuttle bus rentals in Houston Texas, please contact us today!
Birthdays
Here's a great gift to give that person in your life who has everything: A birthday party bus! Our birthday party buses come in all shapes and sizes, from Mini Bus Limousine to Coach Bus Party Buses. The best part is that we have an option for every age group (children, teens, and adults). Our staff takes care of everything—from picking up the guest at their home or meeting place, to dropping them off at home after the event. We also provide food for the ride so you don't have to worry about cooking dinner before going out on the town with friends later that night.
Movie Production Transportation & Shuttle Services
When you're filming a movie, it can be tricky to get everyone to the right location on time. We know this and have developed several solutions for our customers. If your production team needs transportation services from one location to another within Houston or surrounding areas, we provide the best solution for your needs. We have many different types of buses available for this type of service—from 20 seaters to 45 seaters and everything in between! Our experienced staff will help you determine which bus will work best for each situation, whether it is based on size or specifications such as wheelchair accessibility or air conditioning/heating capabilities. We also provide parking lot management services so that when your actors are arriving at their destinations, there are no issues with finding parking spots for all vehicles involved in getting them where they need to go safely without delays getting started on the day's activities. We can also coordinate with other companies providing similar services because often times they may use our same parking lots so avoiding confusion during peak times is important too!
Convention Shuttle Bus Rental
When you are looking for a great way to get around at your next convention, convention shuttle bus rental is an excellent option. We have professional services who will provide you with service that will make your experience enjoyable. We have many vehicles available for rent that can accommodate any type of event. You can choose from our wide selection of buses, limousines, limo buses or luxury motorcoaches depending on the number of people traveling with you and what type of amenities are desired.
Prom
Prom is a special event. It's a night to remember; a formal event; a party; a celebration and dance; and most importantly, it's the time to dress up and have fun! If you're planning on taking your prom date somewhere fancy in Houston, then Party Bus Houston has the perfect vehicle for you. We're happy to provide transportation services at reasonable rates so you can enjoy yourself without worrying about anything else but enjoying your time together with friends and family. Prom is all about having fun with friends and family members who will be there for support as well as those who are trying their best not get caught up in all of the hype surrounding this important milestone in life for most high school students around North America (or even overseas). The pressure may be high but don't let that stop you from making sure everyone else has just as much fun as they should!
Wedding Shuttle Services
Wedding transportation, Wedding shuttle bus rentals, Party Bus Houston offers a wide variety of wedding services including wedding shuttles and limousines. Our wedding shuttle is perfect for any destination and size group. With all the amenities to make your day special we strive to provide you with the most memorable day. Your friends and family will be amazed at how convenient it is to have everything delivered right where you want it! We understand that your time together is limited so we pride ourselves on being able to handle any type of situation or event whether it's large or small.
Field Trip & School Event Travel
The best way to make field trips educational is through the use of a bus. Students can learn more about the world, nature and culture while they are on this trip. They will be able to see things that they would not normally have seen if it weren't for their teacher taking them on a field trip. Bus rental companies like Party Bus Houston offer shuttle services that can take you around town or across state lines in style and comfort. The buses come equipped with bathrooms, televisions and even Wi-Fi so you can stay connected during your travels. If you want an easy way to get from point A to point B without having to deal with parking or paying for gas then this service is perfect for you!
Construction Site Shuttle Bus Rentals
Construction site shuttle bus rentals can be a great solution for your construction site transportation needs. With our fleet of clean and reliable shuttle buses, we can ensure that your employees get to and from work safely while making sure they arrive at their job sites on time. If you have any questions about our services or would like more information about how we can help improve your company's productivity by providing safe, reliable transportation services on a daily basis, please don't hesitate to contact us today!
Wedding Transportation
You are going to want to make sure you have a way for your guests to get from the ceremony, reception and hotel. You may choose to have different vehicles for each part of the day. If so, these vehicles can be coordinated with each other so that no one has to wait for a ride. We recommend booking limousines in advance as they are often in high demand on wedding days. You might also consider having an additional vehicle for transportation between the reception and hotel after your wedding day is over in case anyone needs help getting home safely (or wants a nightcap). This service can also include transportation from the airport back home after you honeymoon!
Hospital and Medical Shuttle Services
If you're looking for a shuttle bus rental service provider that can accommodate your group transportation needs, look no further than Party Bus Houston. We provide transportation to and from airports, hotels and residences in the greater Houston area. Our company also offers shuttle buses for hospitals and medical facilities. We also provide shuttle buses for medical conferences, symposiums or conventions that are held in hotels around the city. If your organization has an event coming up soon, please contact us so we can discuss all of our available options with you!
We provide all types of charter bus rentals for any event.
Party Bus Houston is the premier provider of charter bus rentals in Houston, Texas. We offer all types of charter bus and limousine rentals for any event or occasion at an affordable price. From weddings to corporate events, we can accommodate your needs for up to 50 passengers at a time!